This is a miniature kit with 3D diorama, booknook and decoration all in one. Perfect combination of infinite creativity and bookshelves, as well as personalized scene design, constructs a real miniature world, making your thin bookshelves more artistic and interesting.
Material
High quality natural eco-friendly wood
Dimension
H: 7.5"(19cm)
W: 3.9"(10cm)
D: 9.4"(24cm)
Please feel free to contact us if you have any questions. (support@fifijoy.com)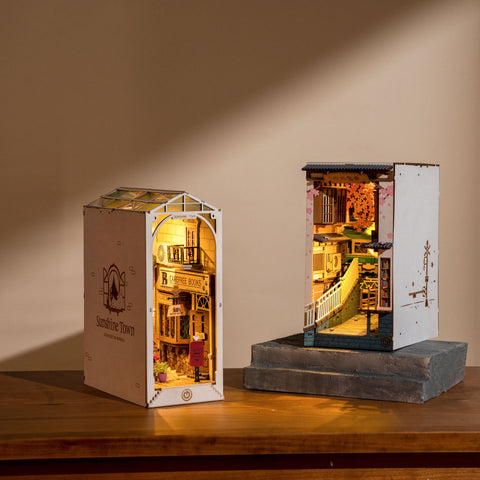 Strolling through the shady European alleys at dust, passing a bookstore, buying a cup of coffee, sitting under a tree and reading a book you like, cats and dogs are playing around - it's easy to forget the time in this Sunshine Town.
European romantic street scenes, nostalgia for the slow time in Prague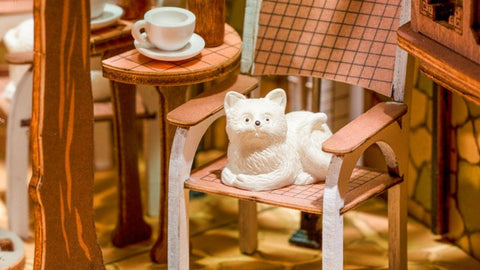 Translucent PET roof, feel the pouring of sunlight at dusk