This is a miniature kit with 3D diorama, booknook and decoration all in one. Perfect combination of infinite creativity and bookshelves, as well as personalized scene design, constructs a real miniature world, making your thin bookshelves more artistic and interesting.
Material
High quality natural eco-friendly wood
Dimension
H: 9.1"(23cm)
W: 4.3"(11cm)
D: 7.1"(18cm)
Difficulty:
In a magic house located deep within the forest, the magic apothecary is reading magic books and attempting to make medicine in an effort to master a mysterious power. Magic books, crucible, potion bottle, black cat, broom... delicate and enigmatic.
Realistic Architecture Miniatures -

 Inspired from all sorts of magic, spells and sorceries - we've added various elements into it, portraying a dark, old Witchcrafting room.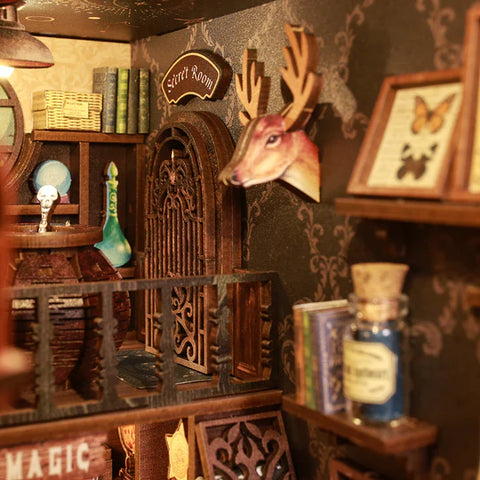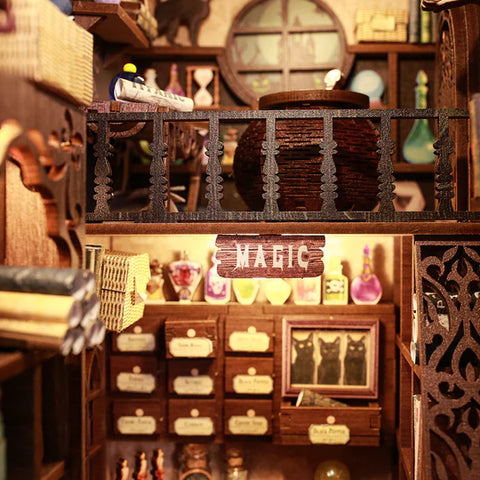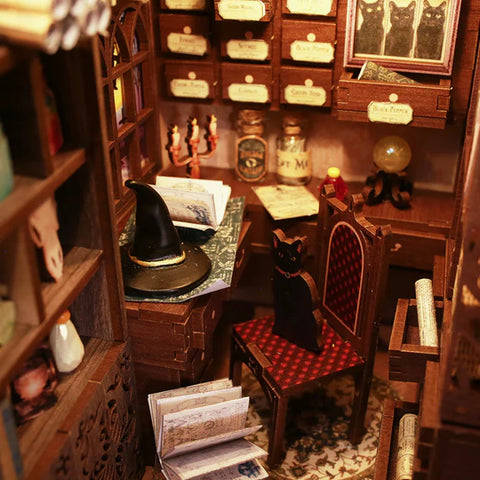 Creating a world with your fingertips -

 

Through fun assembly, you'll create a exhilarating artwork, showcasing your creative power at your fingertips. Every tiny component holds boundless possibilities, and the abundant and diverse details will pleasantly surprise you throughout the process.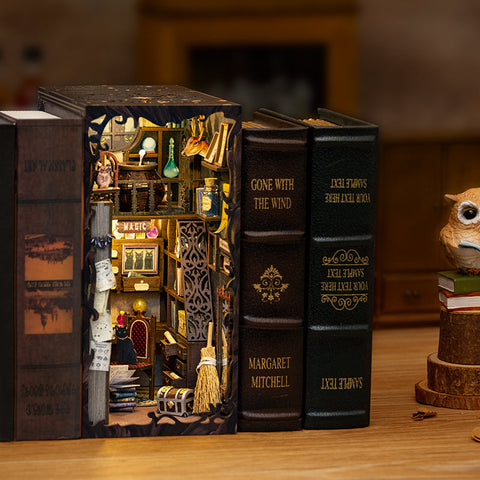 An Eternal Masterpiece -

Magic Pharmacist

's unique design will never lose its charm as a showpiece in your home. Display it with pride, showcasing its timeless beauty. Moreover, when adorned with warm lights in the darkness, it exudes an enchanting allure!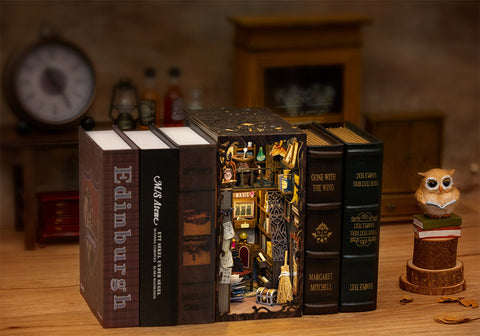 ❤ Warm Tips:
Due to customs policy, glue or battery may not be included in the package, you need to prepare it by yourself.
You can choose

any 

craft

glue and 2 pcs batteries (type AAA).
After receiving the product, please do not immediately discard the box and some of the bags inside.
If you require after-sales service, kindly provide a photo of the blue seal inside the box. If there are issues with components, please provide a photo of the number on the transparent bag.