No one would refuse such a creative and wonderful gift! This is more refined than an ordinary handicraft. In addition to experiencing the fun of DIY, it can also be used as an ornament.
Product Name: Secret Piano Room
Finished product size: 225x121x248mm
Primary material: general wood board, acrylic
Product weight: about 578g
Assembly time: 4-8h
Number of parts: 500+
Buy it as a gift to family, friends, or couples to enhance the intimacy between you.
DIY BOOK NOOK comes with parts and must be assembled, not finished. Even if you are a beginner, the manual can guide you step by step to complete the miniature kit. This DIY dollhouse kit is suitable for people over 14 years old. 
Enjoy the happiness of the music theme in the making process.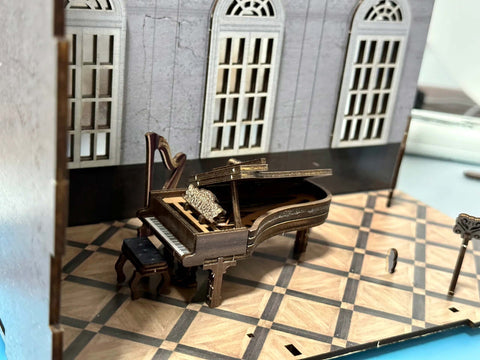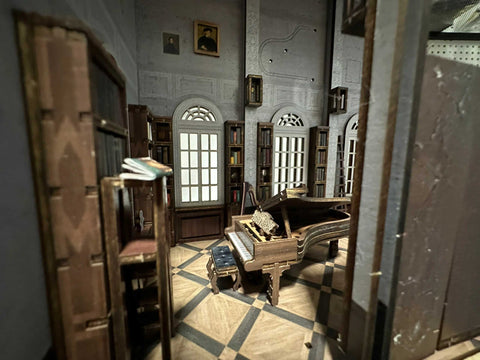 The miniature world contains rich scenes and exciting ideas. When you look at the vibrant corner of the bookshelf, it can give you a sunny mood.
Note: You need to prepare the silicone liquid glue and batteries by yourself because transportation by air is prohibited.