This is a miniature kit with 3D diorama, booknook and decoration all in one. Perfect combination of infinite creativity and bookshelves, as well as personalized scene design, constructs a real miniature world, making your thin bookshelves more artistic and interesting.
Material
High quality natural eco-friendly wood
Dimension
H: 9.65"(24.5cm)
W: 3.86"(9.8cm)
D: 7.1"(18cm)
Difficulty: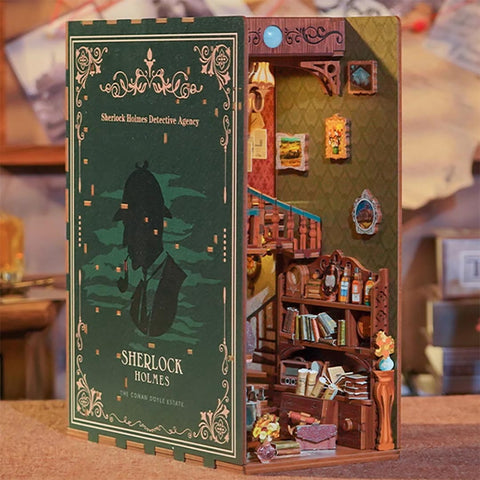 The shadows of the lamps flicker, opening the prologue of deduction. Clues intertwine, unraveling the conspiracy of truth. A perfect replication of the Sherlock Holmes Detective Society, in the deepest realms of light and shadow, probing the nature of good and evil, unraveling the mysteries of cases.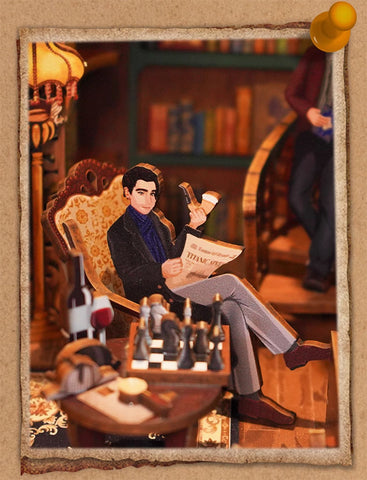 As Sherlock Holmes gracefully took his seat, which news story did the London Daily publish?
As Watson descended the stairs, whose secret did he jot down in his notebook?
The vintage British writing desk conceals subtle traces within its pages.
❤ Warm Tips:
Due to customs policy, glue or battery may not be included in the package, you need to prepare it by yourself.
You can choose any 

craft

 glue and 3 pcs batteries (type AA).