This is a miniature kit with 3D diorama, booknook and decoration all in one. Perfect combination of infinite creativity and bookshelves, as well as personalized scene design, constructs a real miniature world, making your thin bookshelves more artistic and interesting.
Material
High quality natural eco-friendly wood
Dimension
H: 8.7"(22cm)
W: 4.3"(11cm)
D: 7.3"(18.5cm)
Difficulty:
The dreamland in the hearts of scholars is like a boundless ocean, harboring a variety of ideas, discoveries, and wisdom. In this dreamland, they can pursue their research interests, delve into the fields that captivate them, and engage in innovative thinking and experimentation.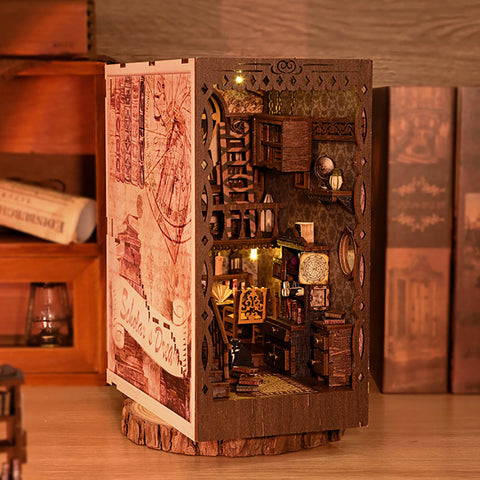 Recreate Authentic Loft Scene - In this double-layered loft, every detail has been carefully considered and artfully arranged, creating a space that is both visually stunning and brimming with character. It is a place where style meets substance, inviting one to escape into a world of imagination and intellectual discovery.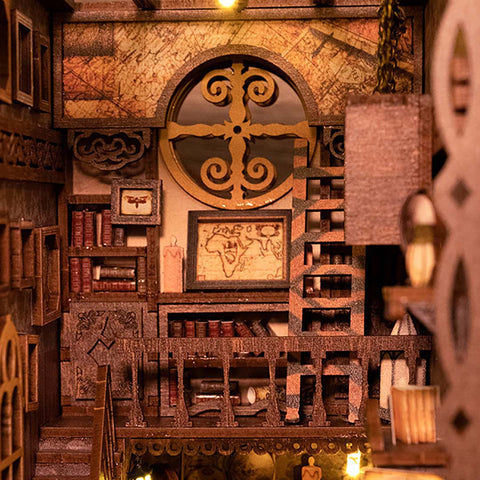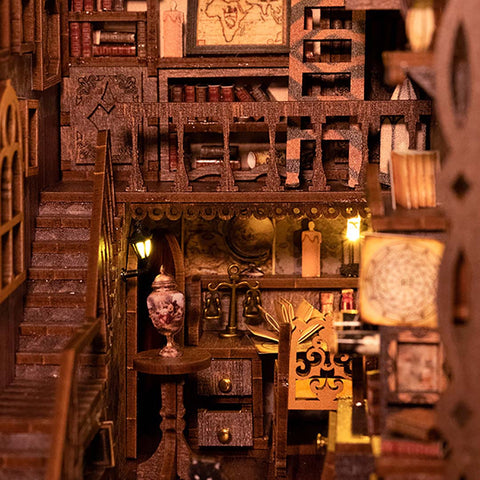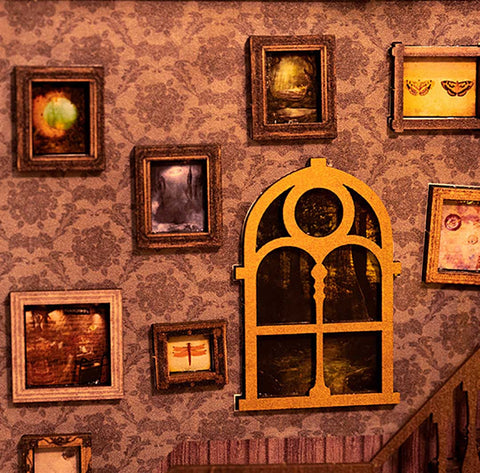 Creating a world with your fingertips - Through fun assembly, you'll create a exhilarating artwork, showcasing your creative power at your fingertips. Every tiny component holds boundless possibilities, and the abundant and diverse details will pleasantly surprise you throughout the process.
An Eternal Masterpiece - Scholar Dream's unique design will never lose its charm as a showpiece in your home. Display it with pride, showcasing its timeless beauty. Moreover, when adorned with warm lights in the darkness, it exudes an enchanting allure!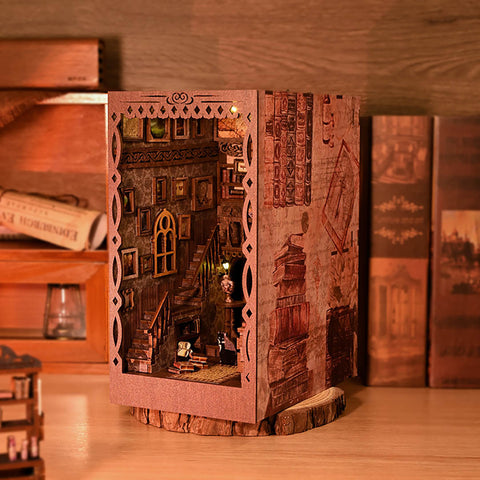 ❤ Warm Tips:
Due to customs policy, glue or battery may not be included in the package, you need to prepare it by yourself.
You can choose any craft glue and 2 pcs batteries (type AAA).