[DIY experience] - The 3D DIY book nook kit is consisted of many small parts and will need your hands to become a finished product. The joy of book lovers will be even greater when they decorate their bookshelves with their own hands.
Material
High quality natural eco-friendly wood
Difficulty:
[LED Book Nook Kit] - With the LED light design, this book nook miniature kit can be elegant home decor inside the bookshelf or on the desk. It will look amazing when the lights are turned on in the dark. Your book nook shelf insert will no longer be monotonous, but will become much more interesting, making every minute of reading more enjoyable than ever.

[Enjoy DIY Fun] - Immerse yourself in the fun of assembling, and you will get a pleasure of time and a wonderful bookend. This doll house kit to build for adults is suitable for people over 14 years old and is a great way to communicate with teenagers or adults, and it can also inspire you to plan and build like a real engineer.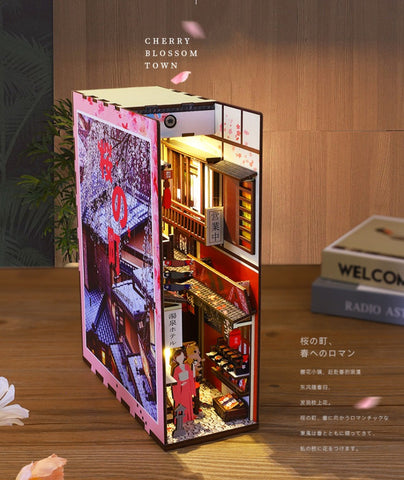 [Perfect Creative Gift] - Especially for book lovers, no one will be able to refuse this special and perfect gift. Order the book nook kits for adults now as a gift to family, friends, or couples to enhance the intimacy between you.