Alice's Wonderland has captivated us with its fairy tale world. We simply want to take you back to your dreams, stepping into Alice's magical wonderland, where the chimes of bells hum the melody of time. Why not, amidst the ticking of time, embark on a feast of time together?
Material
High quality natural eco-friendly wood
Dimension
Difficulty: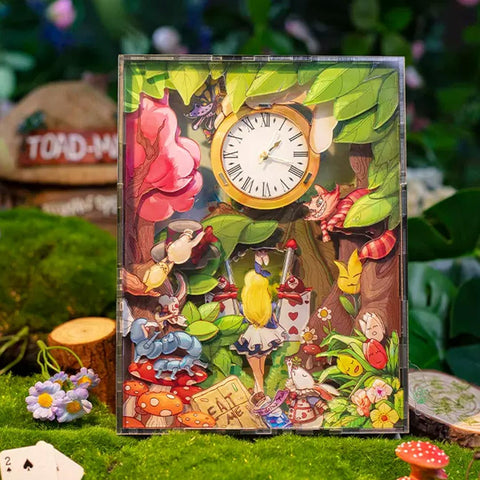 Did you ever fantasize as a child, imagining that the cats in your house could float in the air, that rabbits wore clothes and carried clocks, and that jumping into a rabbit hole would lead you to the unknown world of another realm?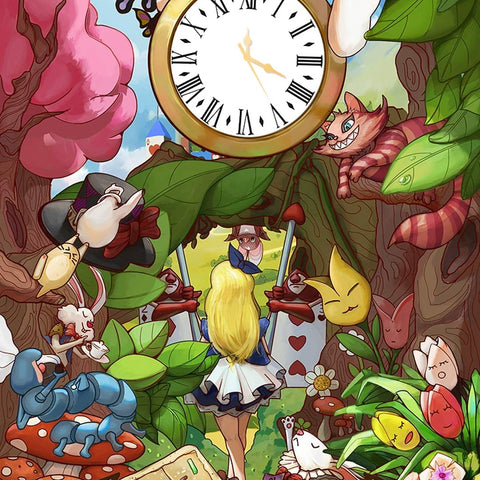 Let the included USB night light cast a warm glow upon your creation, adding a touch of enchantment to your surroundings. Complemented by an ultra-thin quartz clock movement, join Alice on a journey through time!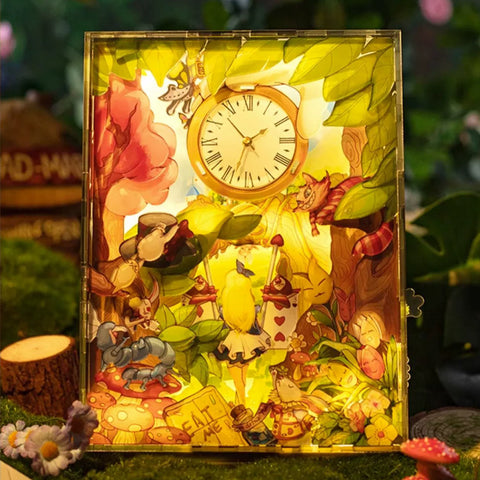 A precise transmission mechanism allows infinite adjustment of light intensity through the dial control lever.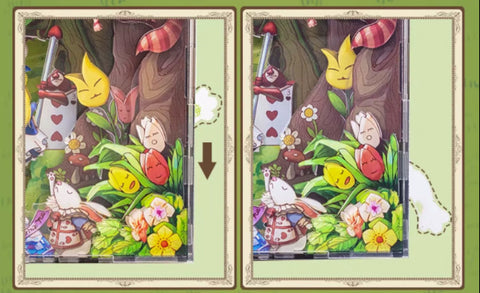 Crafted from high-definition, highly-transparent acrylic material using laser-cutting technology. Comes with a dedicated assembly tool for easy construction of intricate components.
❤ Warm Tips:
Due to customs policy, glue or battery may not be included in the package, you need to prepare it by yourself.