The moon fell into the bottomless river, and the stars lowered their gaze, startling the boat. Amidst the faint light of the night, we embarked on a fantastic little boat that sailed towards the realm of dreams. This time, we shall be dream travelers.
Specification
Materials: Wood, fabric, paper, resin, plastic, etc.
Function: Home decoration, collectibles, gifts, etc.
Difficulty:★☆☆☆☆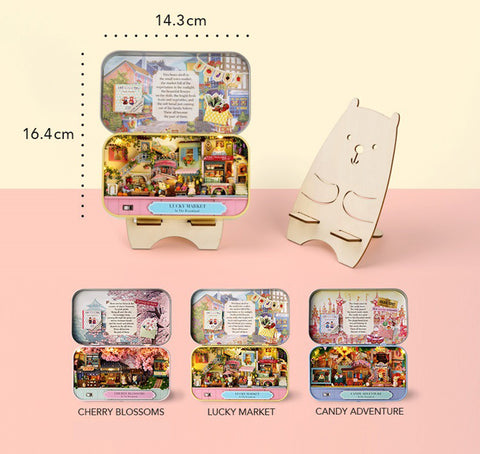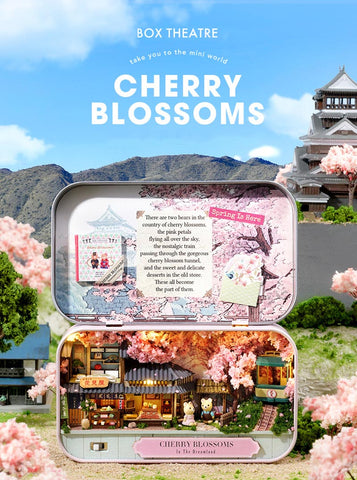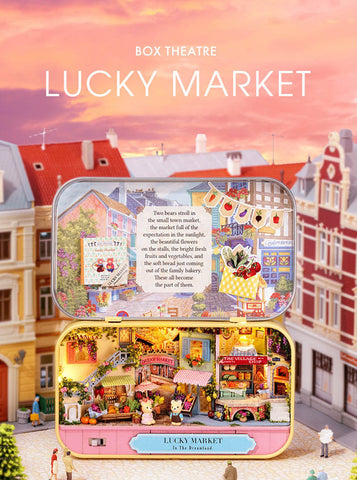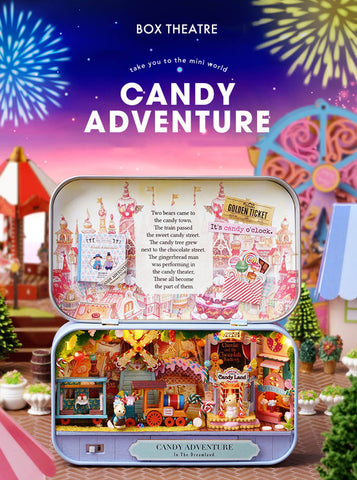 Warm night light, Dreamy scene
The cozy ambiance of the interior, illuminated by gentle lights, transforms the box into an even more exquisite piece of art.
Cherry Blossoms
In March, cherry blossoms bloom brilliantly, dazzling the eyes.
Lucky Market
Immersed in a joyful marketplace, everything is tranquil and harmonious, as the sunlight bathes everyone in its warmth.
Candy Adventure
The train travels through the sweet Candy Street, where candy trees grow alongside the Chocolate Avenue.
❤ Warm Tips:
Due to customs policy, glue or battery may not be included in the package, you need to prepare it by yourself.
You can choose any craft glue and 3 pcs *button cell batteries.