This is a miniature kit with 3D diorama, booknook and decoration all in one. Perfect combination of infinite creativity and bookshelves, as well as personalized scene design, constructs a real miniature world, making your thin bookshelves more artistic and interesting.
Material
High quality natural eco-friendly wood
Dimension
H: 9"(23cm)
W: 4.3"(11cm)
D: 7"(18cm)
Eternal Bookstore design takes you to experience the charm of an ancient classical library. Sitting by the warm fireplace, surrounded by books, accompanied by the cute dog, the whole picture is so warm and beautiful. A two-story bookstore with vintage wooden panels across the entire room, exquisite wall lamps, oil painting frames, and candles are retro and gorgeous.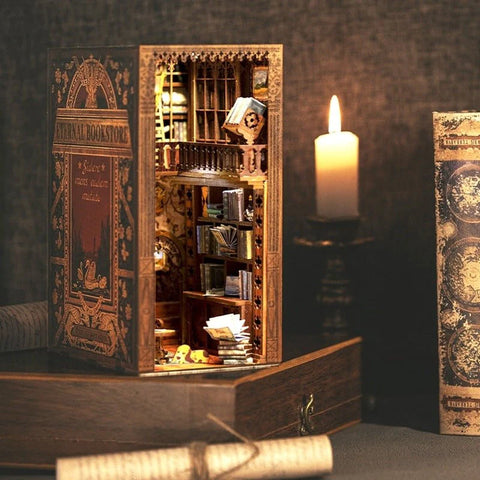 Inspired by famous fictional bookshops that we wished existed in real life is now brought to you waiting for you to bring it to life. Craft your own timeless masterpiece that will last for many lifetimes now!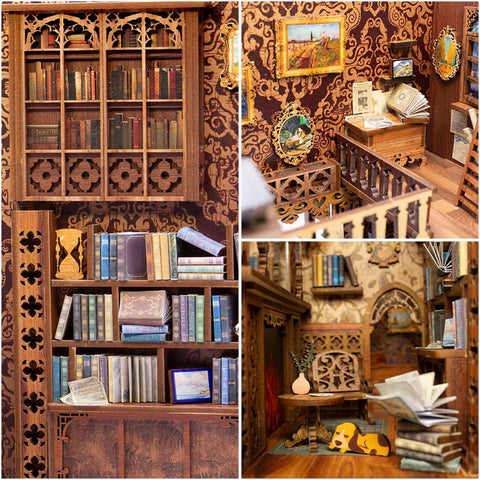 Realistic Architecture Miniatures -

 We've taken inspiration from famous fictional bookshops that we wished it exist in real life. Inspired from the mixture of Harry Potter's Flourish & Botts and Hugo's Monsieur Labisse Bookshop; a two-storey bookstore with exquisite wooden panel across the entire room.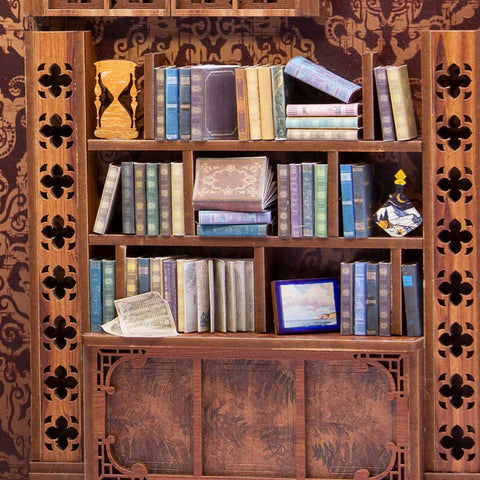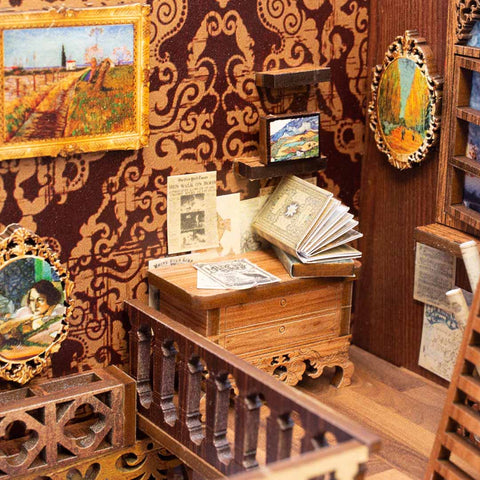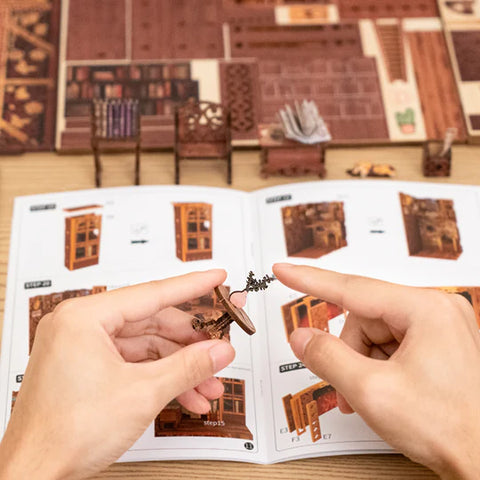 Build Eternal Bookstore Book Nook From Scratch -

 

Dive straight into constructing your very own mystical and vintage bookstore with all the raw materials provided as you explore your creativity and create a one of a kind town alley design personalized to you.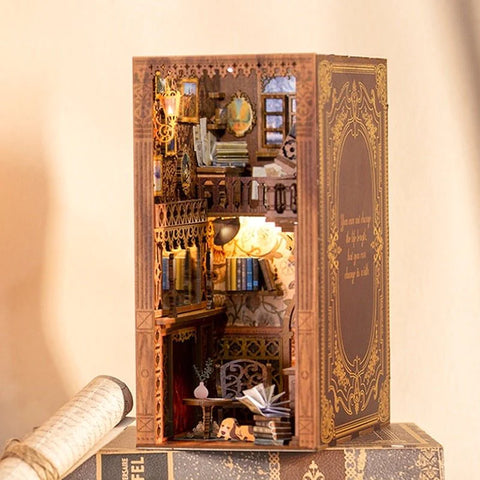 A Timeless Masterpiece -

Eternal Bookstore's

 unique design will never grow old as a showpiece in your house. Proudly show it off on your display for a lifetime. It will also look amazing when you put it in the dark with the warm lights on!
❤ Warm Tips:
Due to customs policy, glue or battery may not be included in the package, you need to prepare it by yourself. You can choose silicone liquid glue and 2 pcs batteries (type AAA).
If you have any questions, please contact us by👉 support@fifijoy.com, we will try our best to help you.