Wizarding world
Is this a book? No, it's not! Under the exterior of the book, there is a small world hidden inside, with pianos, magic books, curved stairs, etc. How amazing it will be when you put it on your bookshelf.
Unique Design: The classic design takes you to experience the charm of the library. The upper and lower floors are designed, and the stairs at the corner present the feeling of extending upward. The hollow design not only enhances the sense of detail, but also allows light to penetrate into the interior better. Sitting by a warm fireplace, surrounded by books and accompanied by a puppy, the whole picture is warm and beautiful. Exquisite wall lamps, oil painting frames, candles, retro and gorgeous.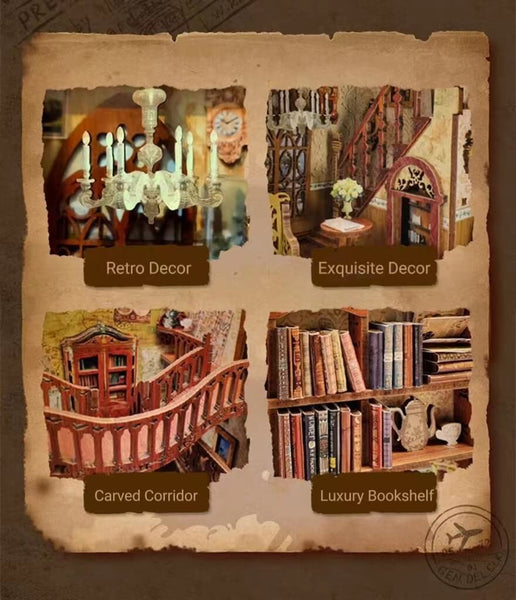 Exquisite Decoration: BOOK NOOK is not just a DIY book corner project, but also an exquisite collection and decoration. The miniature world contains rich scenes and interesting ideas. When you look at the mysterious corner of the bookshelf, it will give you a curious mood, coupled with the soft warm light design, it will take you immersed in the ocean of books.
Perfect Gift: No one will refuse such a creative and wonderful gift! This is more delicate than ordinary crafts. In addition to experiencing the fun of DIY, it can also be used as a decoration. Give it as a gift to family, friends or couples to enhance the intimacy between you.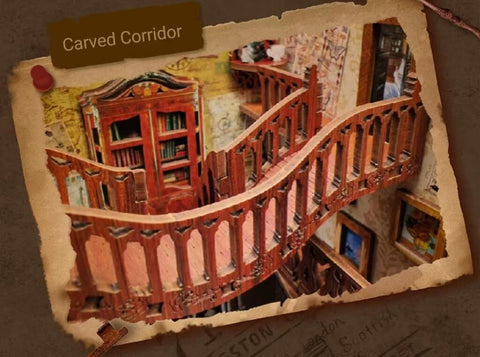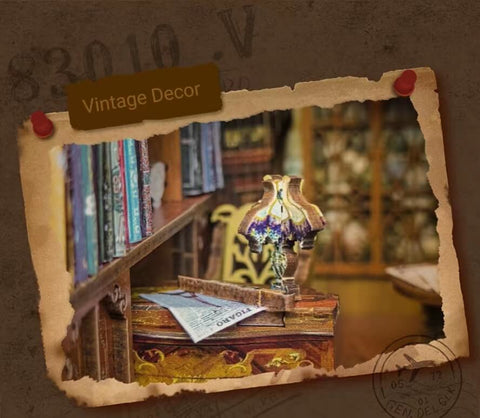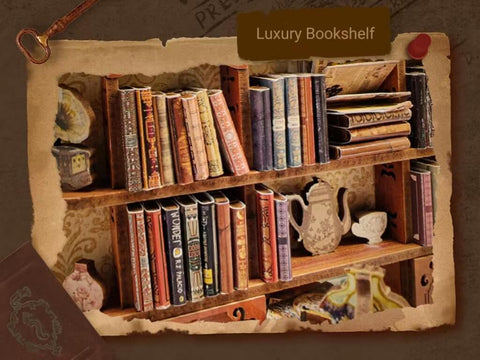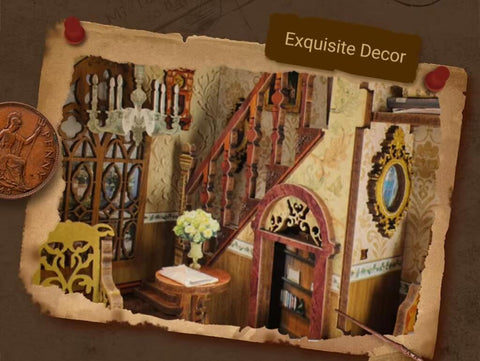 Create Unlimited Possibilities in Limited Space
*Real Scene
*Miniature World
*Creative Deep View Effect
*Simple Assembly
*Magical World Entrance
Fun DIY Experience: DIY BOOK NOOK comes with parts and needs to be assembled, not a finished product. Even if you are a beginner, the colorful manual guides you step by step through the miniature kit. This DIY dollhouse kit is suitable for ages 14+. So it's a great way to connect with teens and adults, and also inspire you to plan and build like a real engineer.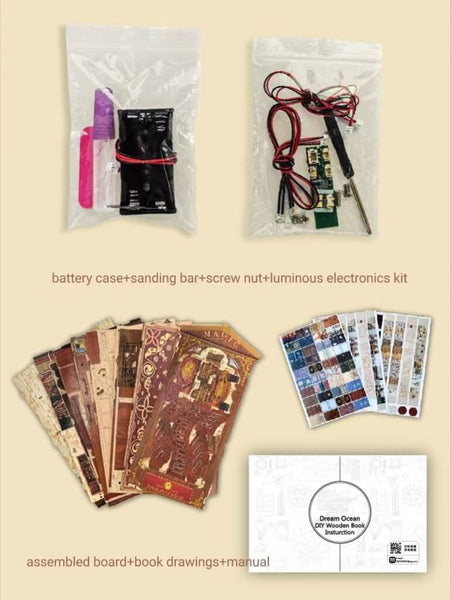 *High Quality Wooden Board
*Even Color Spray
*Precise Cutting Technology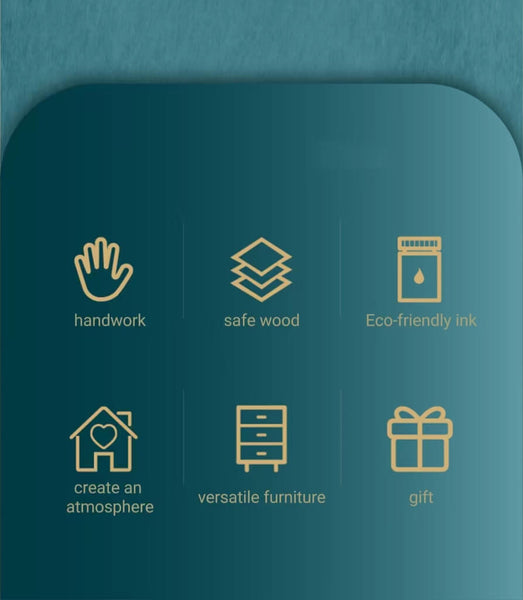 Warm Tips - To let you finish the assembly more smoothly
1. Batteries and glue are not included, because they are not allowed to be transported by air, so please prepare three AA batteries for each bookend.
2. After receiving the goods, please read the instruction and pay attention to the details.
3. In order to prevent the loss of small parts, please do not take out all parts at one time. Take out and paste step by step according to the instructions.
4. Please pay attention to the direction when pasting, each part have instructions and codes.