This is a miniature kit with a 3D diorama, book nook, and decoration all in one. The perfect combination of infinite creativity and bookshelves, as well as personalized scene design, constructs a real miniature world, making your thin bookshelves more artistic and interesting.
Material
High quality natural eco-friendly wood
Dimension
Difficulty:
Life always has its regrets, and Su Dongpo's life was no exception, with its three rises and three falls. Assemble the classic scenes, traverse the river of history, draw from his carefree and optimistic life philosophy, and allow yourself to face life's ups and downs with composure, using the light within your heart to illuminate the path of life.
Su Dongpo, also known as Su Shi, was renowned for his achievements in poetry, calligraphy, literature, and politics, passing the imperial examination at twenty-one, and making his name known in the capital city.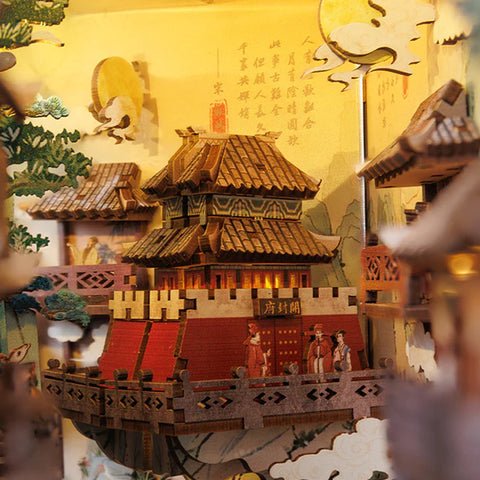 He was demoted to Huangzhou due to the Wutai Poetry Case and proclaimed himself a layman of Dongpo. He went boating in Chibi many times and wrote many famous poems.
This kit also contains many scenes of Su Dongpo's life trajectory, the whole building process is healing and immersive.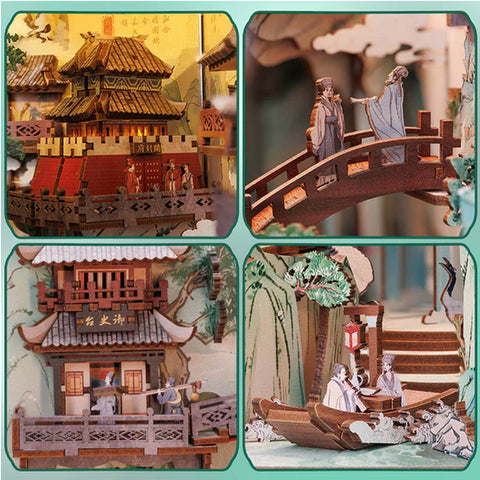 Ambient night light, touch control design, no need for cumbersome wiring.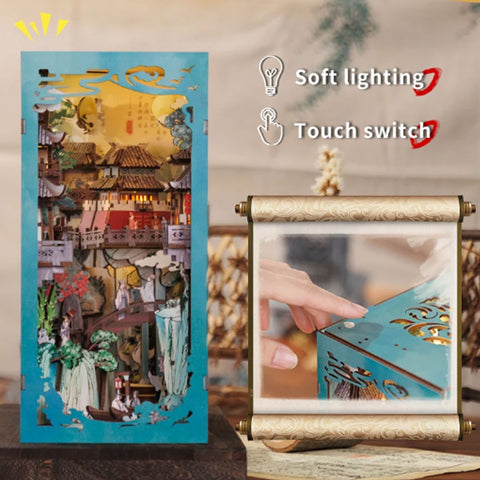 May you, like Su Dongpo, embrace life with an optimistic attitude and love life. This is not only a handicraft, but also a work of art worth collecting.
❤ Warm Tips:
Due to customs policy, glue or battery may not be included in the package, you need to prepare it by yourself.
You can choose

any craft

glue and 2 pcs batteries (type AAA).