In Swan's Dream, we find the delicate balance between strength and vulnerability, as the swan's transformation from day to night symbolizes the duality of the human spirit. It is a reminder that even in the darkest of moments, there is the potential to find one's inner light and emerge, like a swan at dawn, renewed and full of hope.
Material:
High quality natural eco-friendly wood
Dimension:
H: 10.8"(27.5cm)
W: 3.9"(9.8cm)
D: 8.3"(21cm)
Difficulty:
Music Box: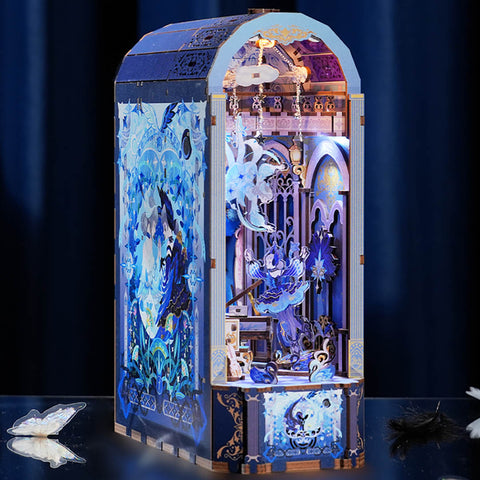 With gentle, graceful steps and a pure, untarnished soul, I am the Swan Princess.
As I whirl with wild abandon, my heart remains resolute and strong. The enchanting magic, would you like to give it a try?
Playing the melodies from deep within the soul, the dance of the swan, it never ends.
In an elegant European palace, light and darkness compose a magnificent symphony.
❤ Warm Tips:
Due to customs policy, glue or battery may not be included in the package, you need to prepare it by yourself.
You can choose any 

craft

 glue and 3 pcs batteries (type AA).